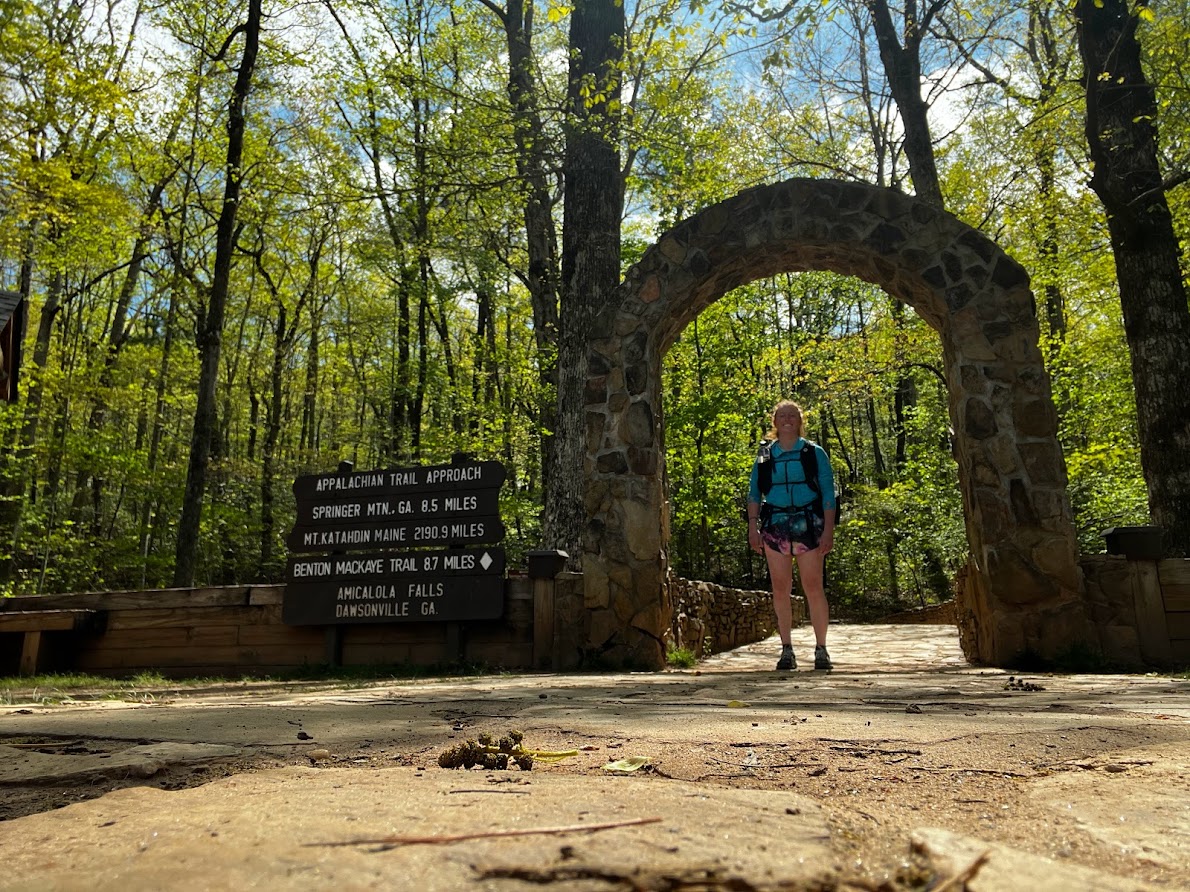 My first week on the trail was a big one. In total, I covered the whole first third of the trail, about 100 miles. I spent 5 nights outside, 4 of them were completely alone. I've met a few other hikers and local people, but most of the day it's just me and the trees.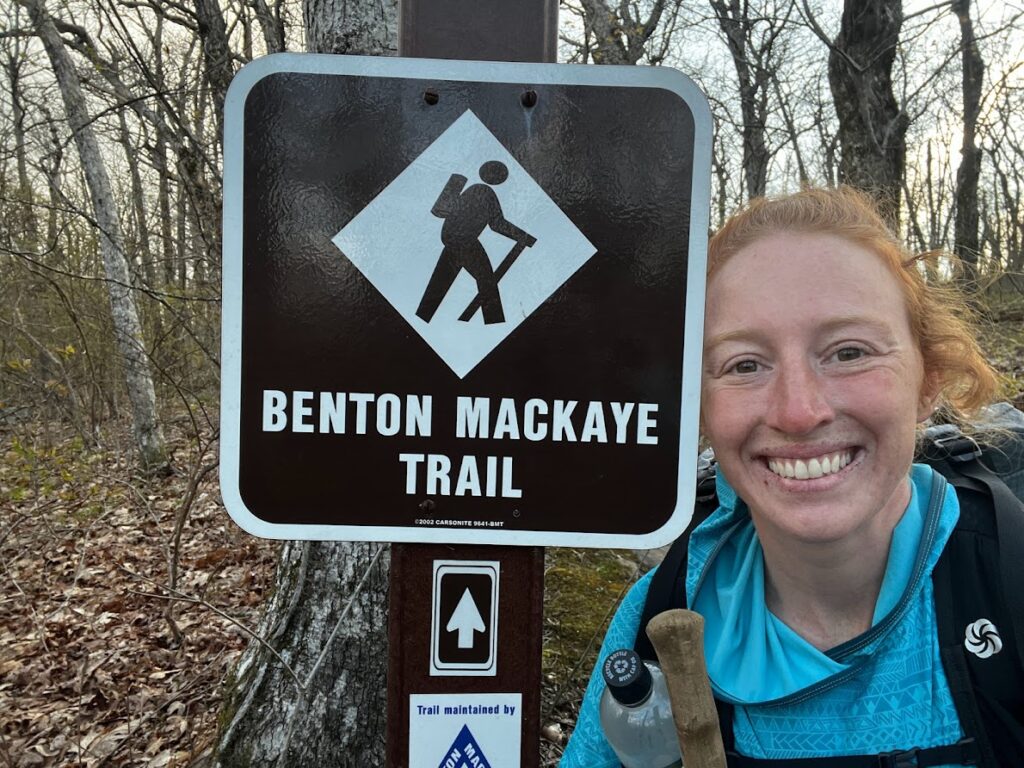 Day one (or day zero) started at Amicalola Falls State Park in Georgia, the same place where I started the AT. It was a homecoming of sorts, and the energy surrounding the place had not changed. The same stoked vibe hung in the air as I approached The Stairs. This is the place where life-changing journeys begin! I knew I'd already had my turn, but you never forget the feeling of your first, and it was still with me today, five years later.
I embraced the tourists around me as well. I knew that soon social interaction would be a hot commodity, and I was happy to get as much of it as I could before that happened. This is also the reason why I started hiking with an AT hopeful, and why I stayed at the shelter at the top of Springer. I had plenty of time to keep going, to take my first steps on the BMT, but I wasn't ready. I was enjoying seeing off a new class of thru-hikers. I wanted to be part of their journey.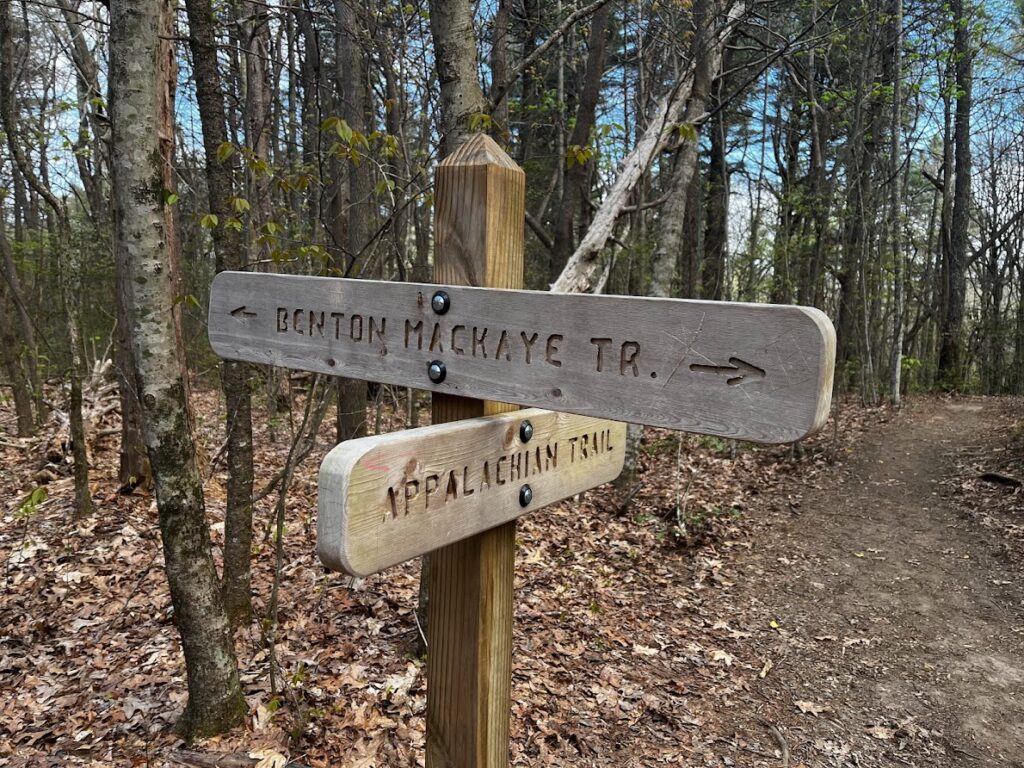 I didn't feel as if I'd stepped onto a new trail until the next day around noon. The BMT crisscrosses the AT a few times in the first few miles. So even though I was hiking something else, I still saw people like me. Long Creek Falls is the last destination the two trails share until they arrive in Fontana (BMT mile 200). I stopped there for lunch and shared the spot with two thru-hikers and four day-hikers.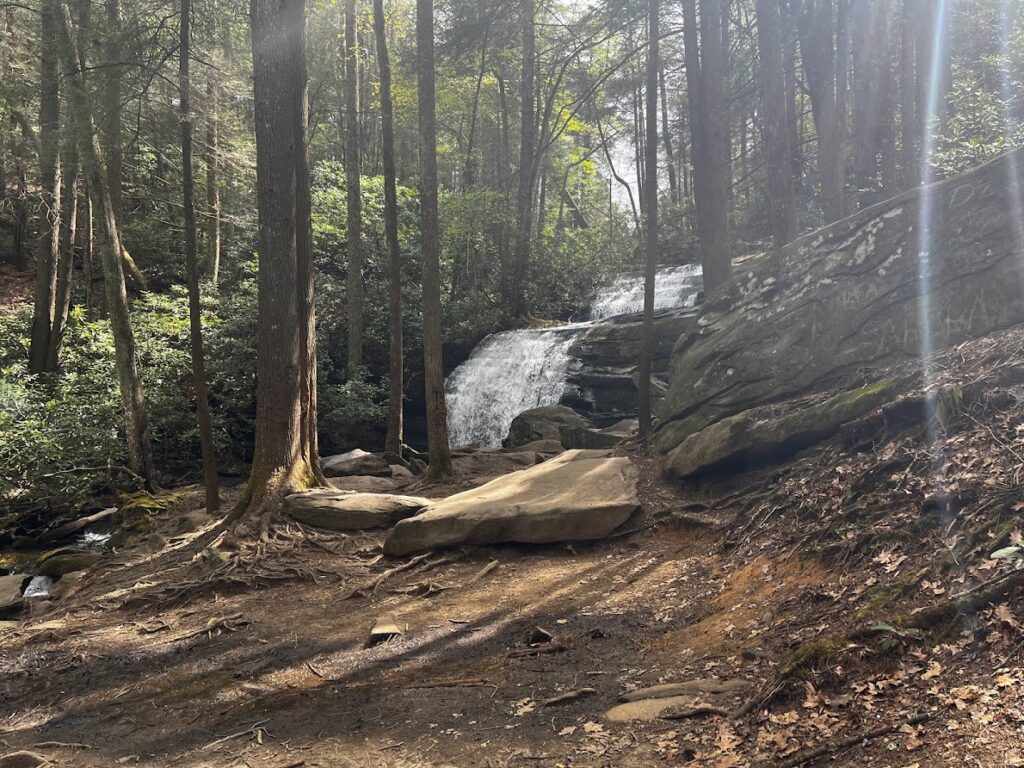 Once I'd left that spot an audible silence settled in and I knew I was on my own. If I ever saw those hikers again, it would be 200 miles and many stories down the trail. And even though I was alone, the stories did come: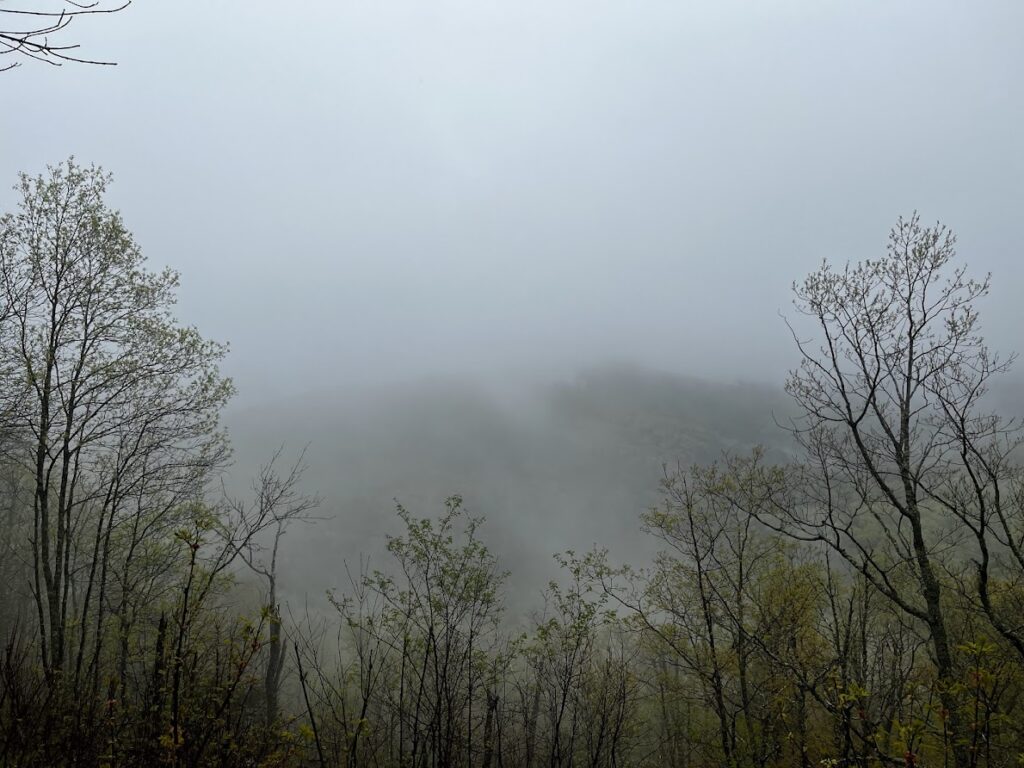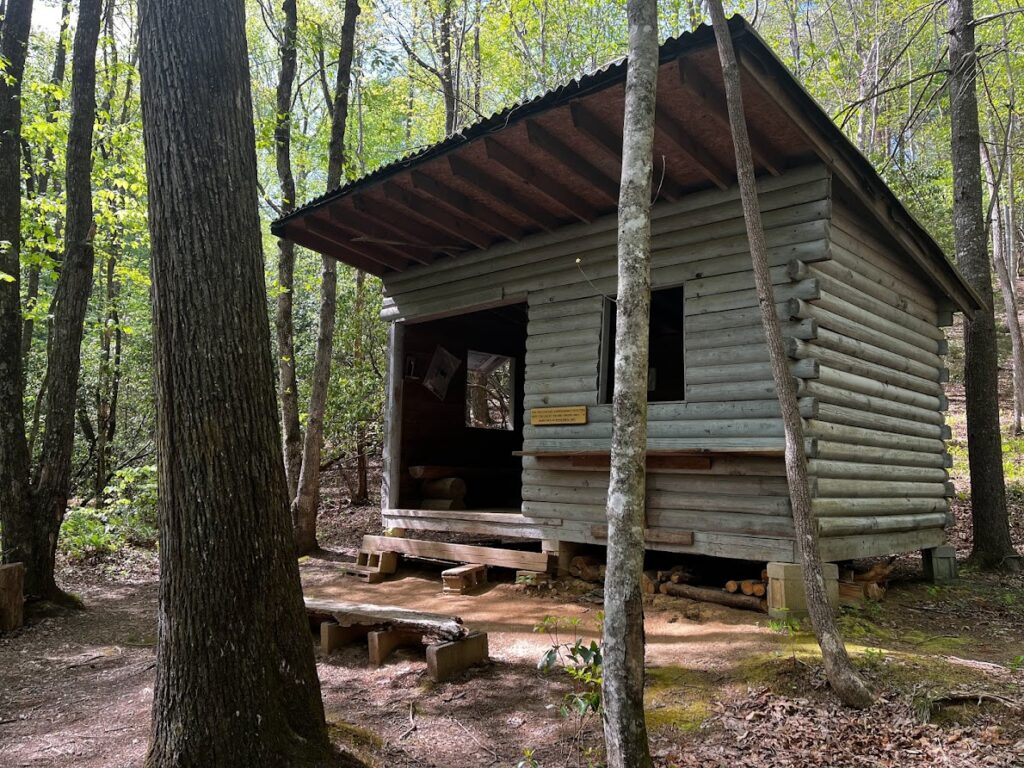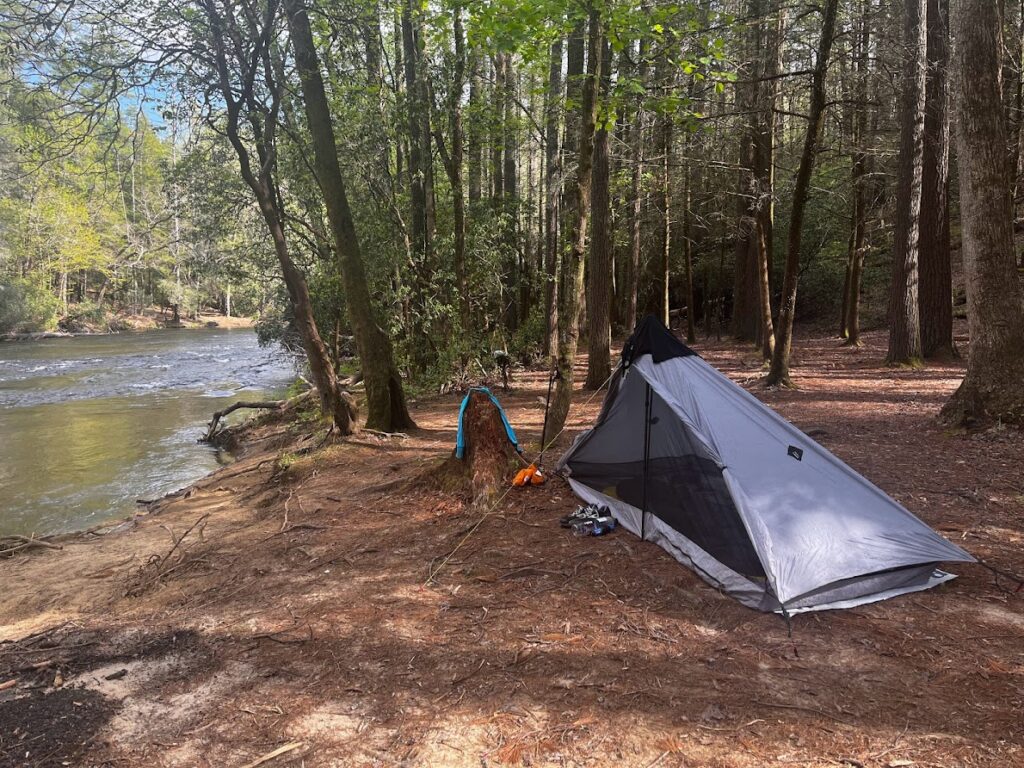 I encountered a pack of wild hogs, and a day hiker shouting them away. I know I learned that the south has wild hogs once, but it was a fact that had slipped my mind. The day hiker told me that the government introduced them to help control the snake population, but now the hogs were a bigger problem. He told me that they were the things that dig up the sides of the trail like I had been seeing.
I took baths in rivers in the middle of the woods and then walked around camp nude to dry off.
I spent a day of hiking in what I like to call "the ping pong ball." It's just another term for having a gray, rainy, foggy, day with views of what one might imagine the inside of a ping pong ball would look like. Thankfully, it cleared up right as I got to camp and I didn't have to pitch my tent in the rain.
I played a real-life game of Frogger, trying to cross highway 76.
I slept in a shelter that sat right in the middle of a billion-dollar neighborhood. The shelter itself was definitely one of the nicer ones I've ever used, although a privy might be a good addition.
I found a bong at a popular tourist spot that had clearly been there for a few days. Just three days earlier one of my AT acquaintances had given me a couple of little nuggets of weed. I had nothing to smoke it in at the time, but hey, the trail provides!
I halted something huge, dead in its tracks just by whistling. I never saw what it was, but I could hear it running toward me while I was trying to filter water. My whistles and shouts stopped the noise entirely. I figured out how to walk while I filtered that day.
I discovered that I miss exposure. Every time I've been out west, when I come back I have a much greater appreciation for trees. I had never grown tired of them before. But out here, day after day, treeless summit after ping pong ball view, I discovered that I need both dense forests AND complete exposure.
I hiked my first 20+ mile day just to get to town and talk to a person a day early. The zero the next day was a good motivator too, but the social interaction was really the big driving force.

I knew when I came out here that it would be remote and isolated and quiet. When I picked this trail, that's what I wanted. I needed space from people, and from work every single day of the week. Now, I find myself calling friends and family back home because I miss that connection. The cool thing is that I get to pick. I get to choose who I talk to. If I answer the phone? If I call you? It's because I want to talk to you, not because the flow of everyday life dictates it. The trail has helped me connect more intentionally with the people I want to connect with and get space from others.
That said, it has been tough to hike and camp alone every day. Something a friend said to me earlier though, "enjoy it while it lasts." I know in two weeks I'll go back home and have to do life again. So for the next two weeks, my goal is to accept being alone and try to enjoy the positive side of it.
I am in Ducktown, TN resupplying, relaxing, and whitewater rafting, and then I will be back on the BMT for the next 100-mile section!