Durango to Silverton: Welcome to the CT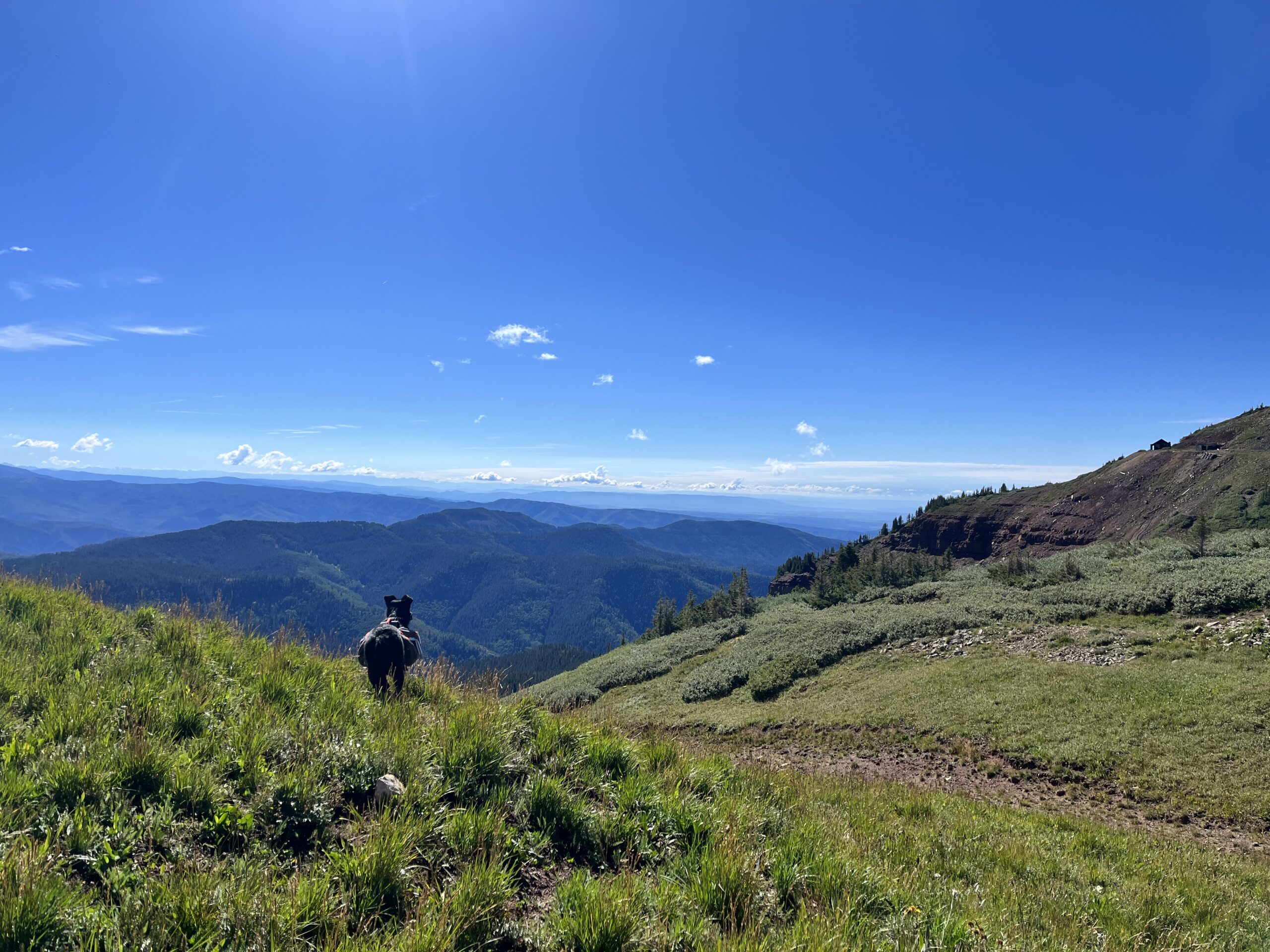 ---
After a long road trip across the country, Zach, Leah, and I arrived in Colorful Colorado. We decided that it would be best to spend a day at altitude to adjust before we started, so we drove to Silverton and found some free camping at 10,000 feet.
Silverton is the first town we'll go through heading north on the trail. On the day that we started, we parked the bus at the trailhead just outside of Silverton and got a shuttle to Durango (the southern terminus) from CT '11 hiker Tumbleweed.
These first four days were packed full of highs and lows, emotionally and physically (we went up over 12,000 feet a couple of times!). Day two easily takes the award for best views. After hiking over Kennebec Pass, we were rewarded with a long section of exposed ridge hiking. I don't have the words to describe it, so here are several pictures: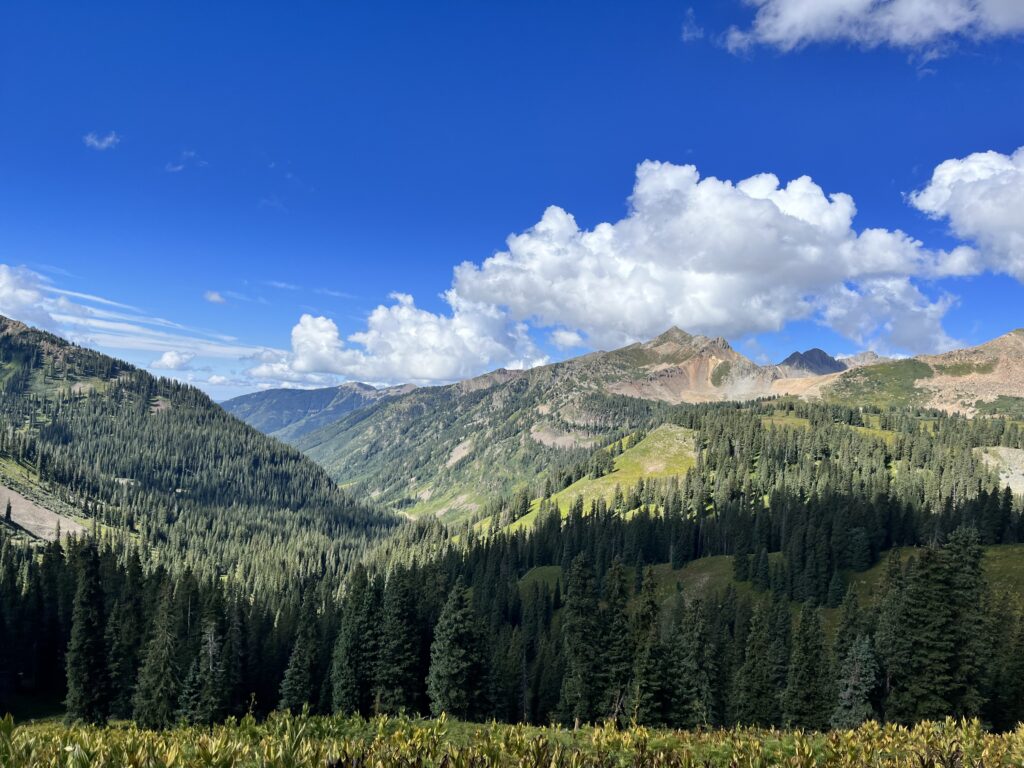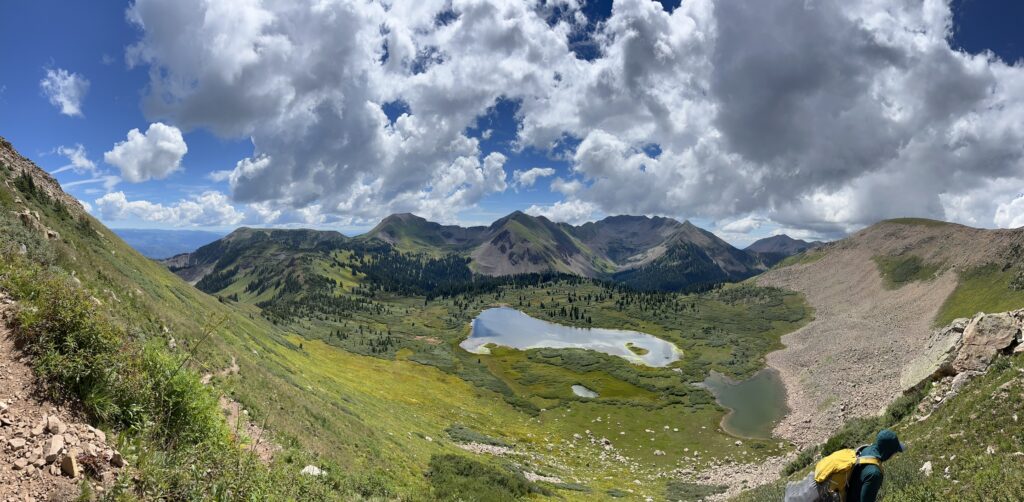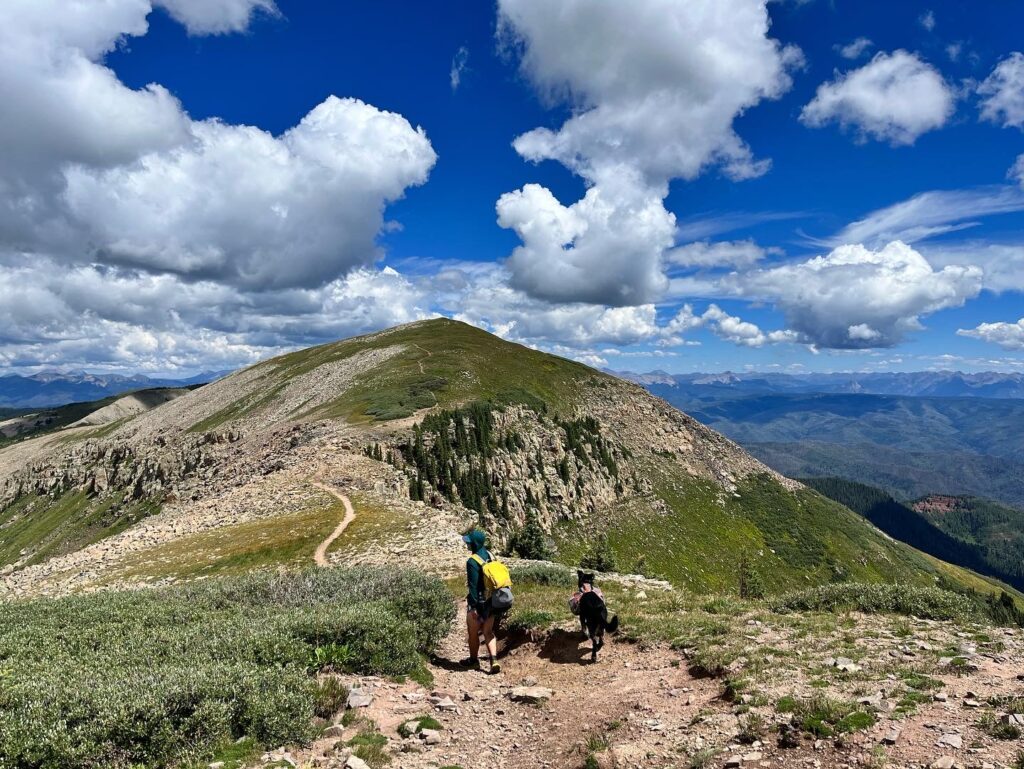 As great as all the easy breezy ridgeline hiking is, we didn't really suffer so it doesn't make for a very good story. Day three is when things started to get a wee bit dicey.
The day started off great. The miles come easy thanks to the incredibly smooth trail. We passed loads of southbound hikers, all in good spirits as their hikes were coming to an end. One even tried to make friends with Leah before moving on. We climbed Blackhawk Pass to see more awesome views: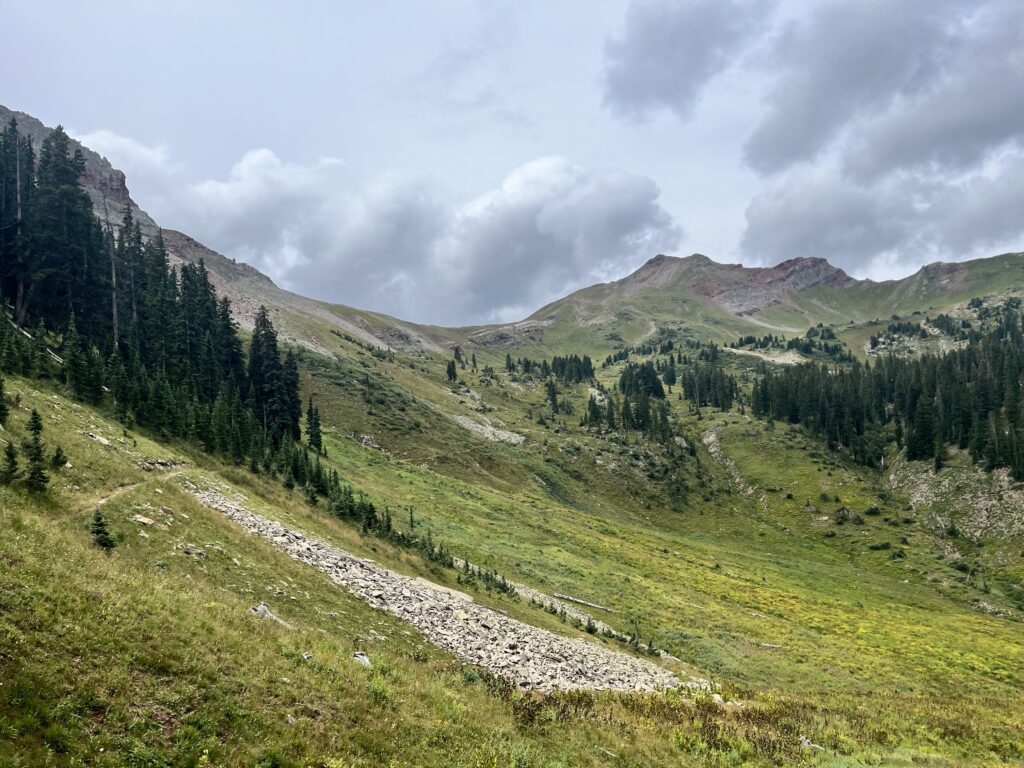 Around 2 PM is when the fun started. We were descending towards Celebration Lake in the shadow of these massive cliffs on the north side of Hermosa Peak when it started to rain. Zach and I decided that, even though we were close (about four miles) to where we had planned on camping, we should just keep hiking until the rain stops. It didn't seem like it would take much longer; the skies in front of us were clear as we descended.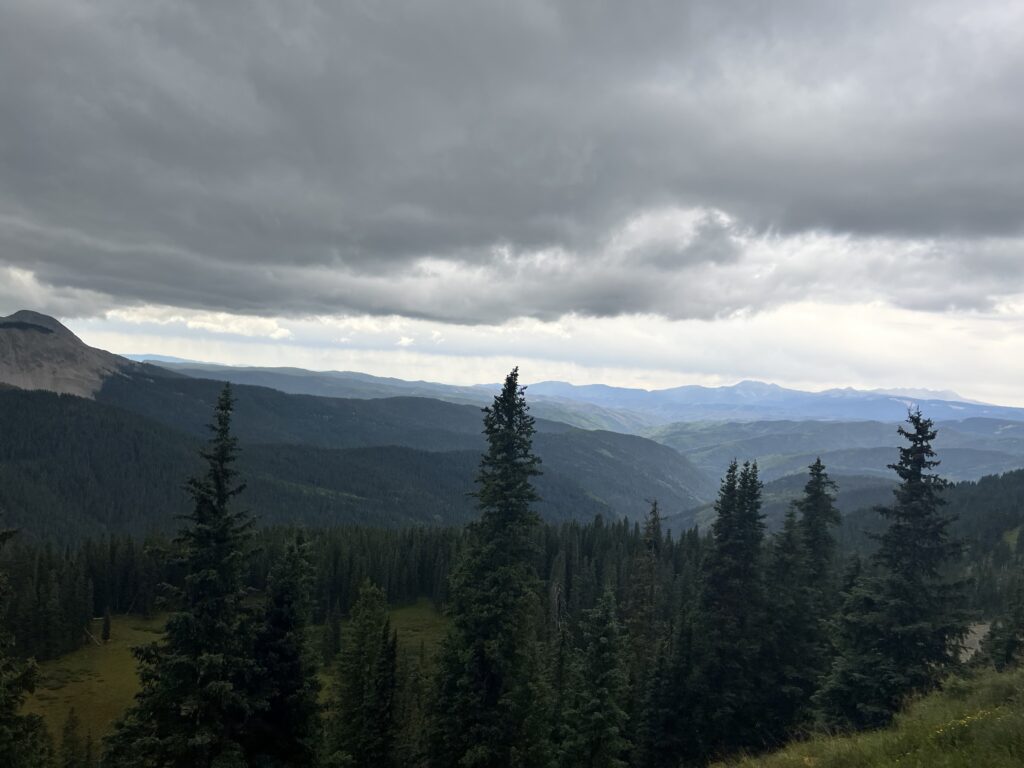 Just then, the trail swung to the left, straight into the darkest part of the storm. The closer to the lake we got, the harder it rained. By the time we reached it, hail was falling alongside the rain. Two off-road SUVs were beelining it out of there as fast as they could so the 4×4 road didn't wash out in front of them.
I was prepared for it to rain, but not to be as cold as it was. All I had were my short shorts and my rain jacket to hike in. Leah looked back at me and whined – she was cold too, but not shivering. We kept moving so we'd stay warm. It was all we could do.
Climbing away from Celebration Lake, we went up further into the storm. The limited protection we had from the trees fell away and the wind picked up as we ascended towards the shoulder of an exposed peak that was completely socked in. This was going to get worse before it got better.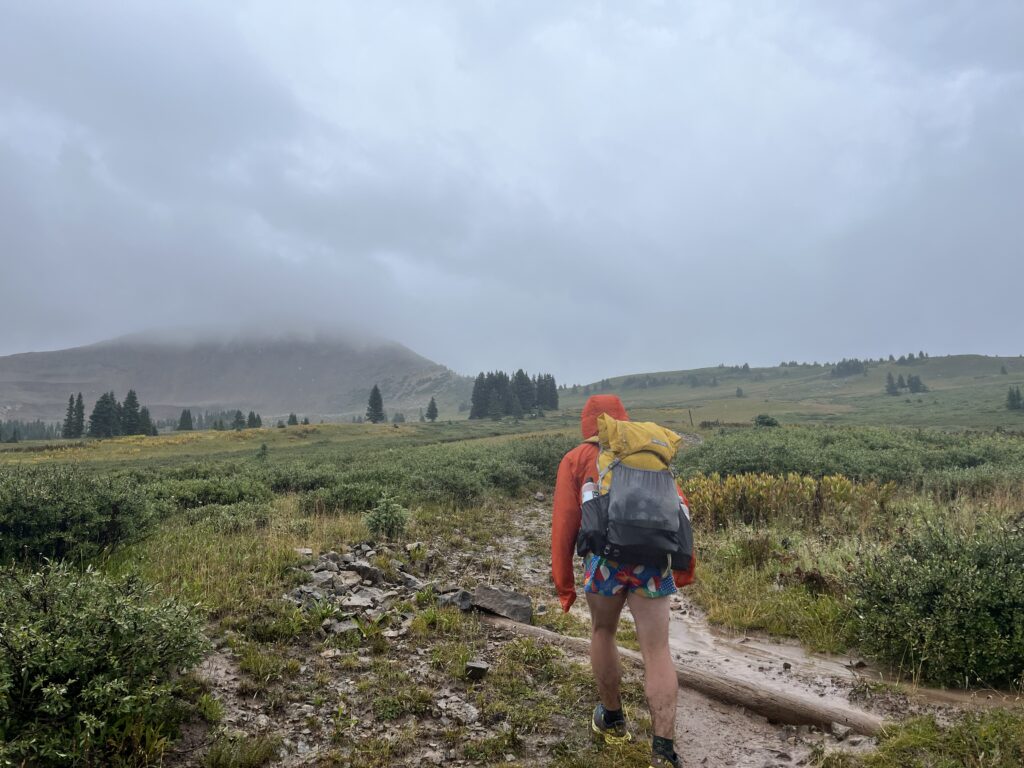 By the time we got over the mountains' shoulder, Zach and I were half-running to stay warm. Another three miles went by of us not being able to feel our fingers before the rain started to die off. All in all, the storm took up maybe 2 hours of our day but it forced us to hike 25 miles and Leah was not impressed.
I picked Cascade Creek as our new camping spot, figuring it was just some creek in the woods. When we arrived we were both blown away by what we saw. The trail wrapped around this huge valley surrounded by massive cliffs on both sides. A 600-foot waterfall cascaded over the cliff on the opposite side of the valley. It ended somewhere below, out of sight in a deep gorge. At the head of the valley, the trail crossed Cascade Creek. We looked up the creek to see a view that was straight out of a painting. "I've never seen anything like this before in my life," Zach said. I just laughed. What a way to end a stormy day. I'll show you this picture, but it really doesn't do the place justice: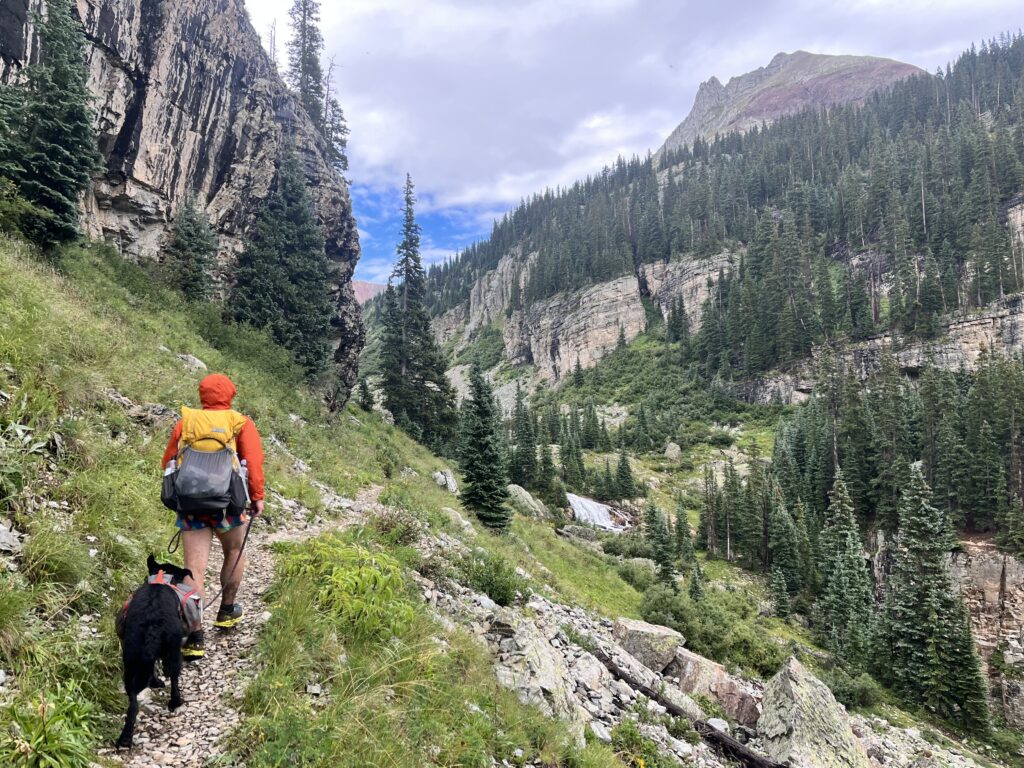 Now we're back in Silverton recovering from our first 75 miles. We're wet and tired, but still happy and healthy. Leah is probably the most tired of us all, and we're going to take two days off so she can get her energy back and we can figure out where to bring the bus next. If you're enjoying the blog, don't forget to subscribe! Stayed tuned for the next section of our hike, the Weminuche and La Garita Wilderness areas!